Bookkeeping Services For Counseling Practices
Understand the full financial story of your practice
Quickbooks Elite Pro


Advisors
Complete Bookkeeping
Solutions
Monthly Financial
Review Meetings
Understand Your Financial Story
We believe that Private Practice Owners deserve to understand the full story of their finances
Wasting Time in QuickBooks?
Struggling to Understand your Practice's Financial Story?
Paying yourself inconsistently or minimally?
Wondering if you'll have enough cash to pay your clinicians & staff?
Not understanding how your private practice stacks up to comparable practices?
With Navigator Bookkeeping
Imagine waking up and not worrying about the financial health of your business. With clear financial data you will have:
Financial Predictability
No more financial emergencies. We take the guesswork out of your finances.
Financial Profitability
Pay yourself, cover your expenses, save for taxes, and have cash left over.
Financial Agility
With accurate bookkeeping, you can plan ahead and confidently deploy your resources.
Bookkeeping
Accurate, organized financial records that you can actually understand.
Profitability by clinician and location
Instantly understand how profitable different clinicians, locations, and pay structures are for your practice
Monthly Review Meetings
Have questions on profitability, revenue streams, saving for taxes, or meeting your goals? We can help with objective advice. You will always know the financial health of your business.
Tax Time Readiness
Your Quickbooks will be ready for your accountant to do your taxes.
Profit First
Know your numbers at a glance and pay yourself first for a change.
Historical Cleanup
We'll do a deep dive and clean up your Quickbooks so you don't have to guess any more.
Bookkeeping Services We Offer:
Support / Questions (ad hoc)
Reminders for quarterly estimates
Communication with CPAs and financial teams
Profitability by clinician and location
Benchmarking your private practice compared to similar practices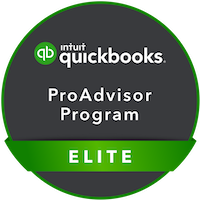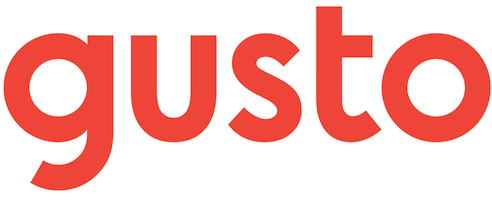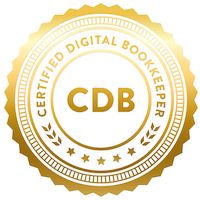 Why Businesses Choose Navigator Bookkeeping:
"Navigator Bookkeeping has been a game changer for my business! Our profit margins have increased tremendously and our vision and organization in our expenses is mapped out so we can execute at a higher level. Working with Navigator Bookkeeping is the best decision I've made for the financial health of my business."
– Mike D.
"Besides bookkeeping, Navigator Bookkeeping also helps us with multiple finance-related tasks, e.g. vendor registration with our clients, profit-first mgmt, invoice creation and follow-ups, interfacing with our CPA to keep us tax-compliant, and more. We've been working together for 18 months+ now, and I couldn't be more pleased. They have helped create systems because of which I am spending 80% less time on my finance-related tasks in 2022, and utilizing that time to grow and manage the business."
– Harry S.
 Schedule Discovery Call
We learn about your business and current bookkeeping systems.  We then  provide you with an ideal solution
We Get To Work
We Begin Cleaning Up Your Books & Start Monthly Management
You Spend More Time On Your Business
We'll keep an eye on your business finances and you can get back to focusing on growing your business.
Is the story of your business finances a…
At Navigator Bookkeeping, we take the guess-work out of finances so that you know exactly where your money is being best spent to grow your business. 

Tragedy?
Your business started out strong, but oversites in bookkeeping has created financial blind spots putting your business in a precarious position.

Comedy?
You once loved categorizing expenses in Quickbooks. But the pressures of business caused you to forgo that first love. If not reconciled, you'll end up living in a van down by the river. 
Rags To Riches?
After hiring Navigator Bookkeeping, you now have a clearer story of your financial health so you can move out of your parents basement and run your practice on your (leased) yacht. 
We know how overwhelming bookkeeping can be which is why, as a Quickbook Elite Pro Advisor agency who oversees $2 million in monthly client revenue, we ensure accurate bookkeeping and eliminate potential financial blind spots while helping you understand your financial story.
Multi-location Group Practice Owners
Therapists Looking to Start a Practice
5 Bookkeeping Mistakes Private Practice Owners Need To Avoid.
We're not like the other guys. Here's why:
Monthly Consulting Meetings
We help you understand your financial story so you know how to make data-informed decisions on how to deploy your resources.
Quick Response Communication
We always respond in 48-hours (but it's usually faster than that).
We Don't Bill Hourly
We don't bill by the hour so you always know in advance what the financial investment will be for our services.
"From the get-go, Navigator Bookkeeping have been the ultimate professionals and know a LOT about bookkeeping, Quickbooks, Profit First, and ensuring you are in the black. I like the accountability factor – as we meet each month to discuss the numbers, what each of them means, what we could do to improve, and any changes to expect in my business moving forward. In working with them, I've developed confidence in my business, with the ability to make solid business decisions based on accurate numbers and projections, while getting his opinion on what we can do to prepare for upcoming business changes. Navigator Bookkeeping is my business ally – I plan to work with them for years to come!"